Powerful. Easy. Versatile.
TimeMoto's comprehensive time, attendance and scheduling solution puts you in total control of time management in your company – bringing transparency for your whole team and efficiencies for your business. It's not only easy to use, but also simple to set up so you can start making time work for you right away.
Find out more
TimeMoto is modular and cloud-based.
TimeMoto offers a total solution which includes software and clocking-in devices.

The software solution features time & attendance management plus scheduling and reporting functions. Clocking-in can be done by desktop or mobile app.

Optionally choose TimeMoto's on-site clocking-in devices as an alternative way for employees to clock-in.

Altogether, you can easily configure the perfect combination of software and clocking-in devices.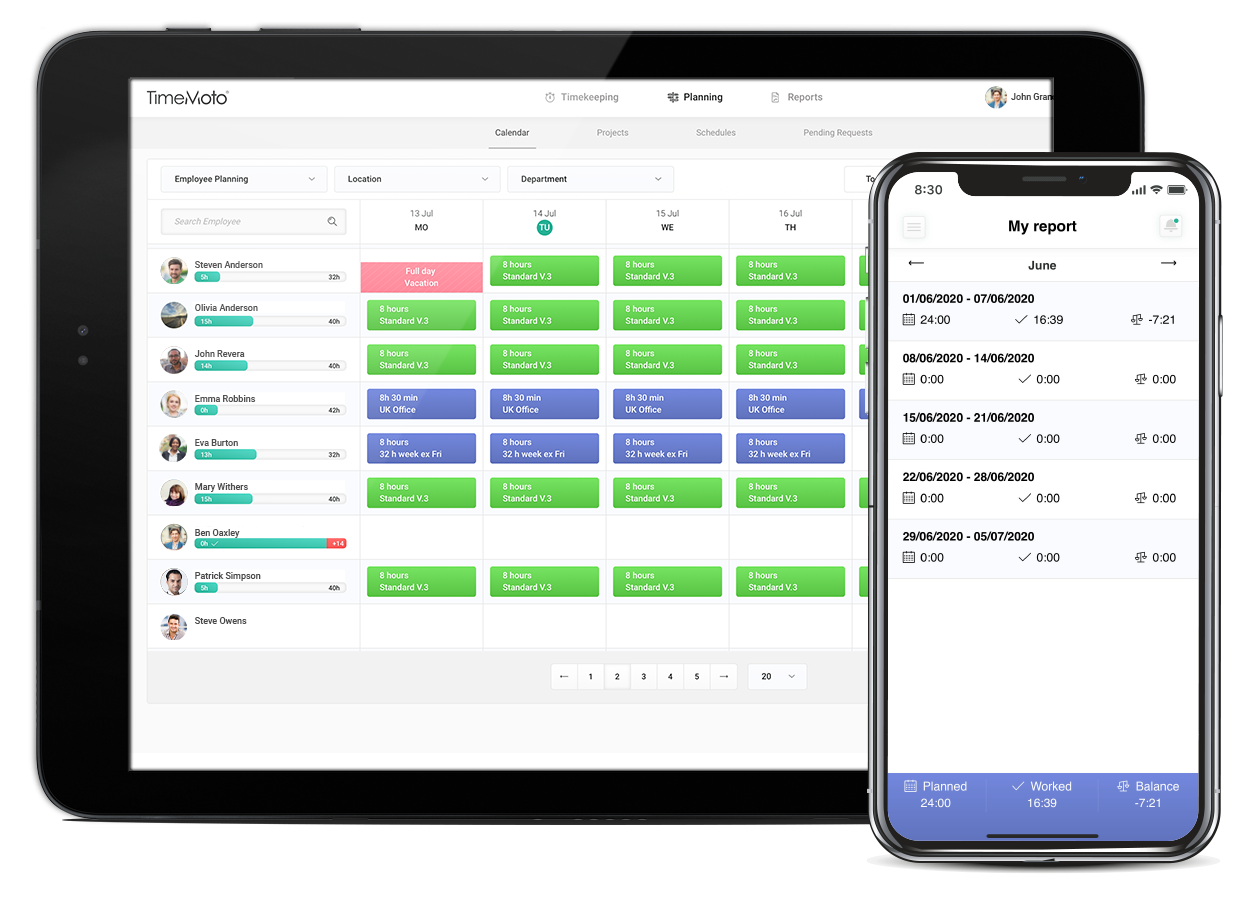 Easy for management…
and for the team
Anyone can quickly set up a TimeMoto system. Simply add clocks or locations as needed them and access data anywhere, anytime. Employees love the transparency and the ability to request time off online – no more discussions or disputes, just 100% clarity for all.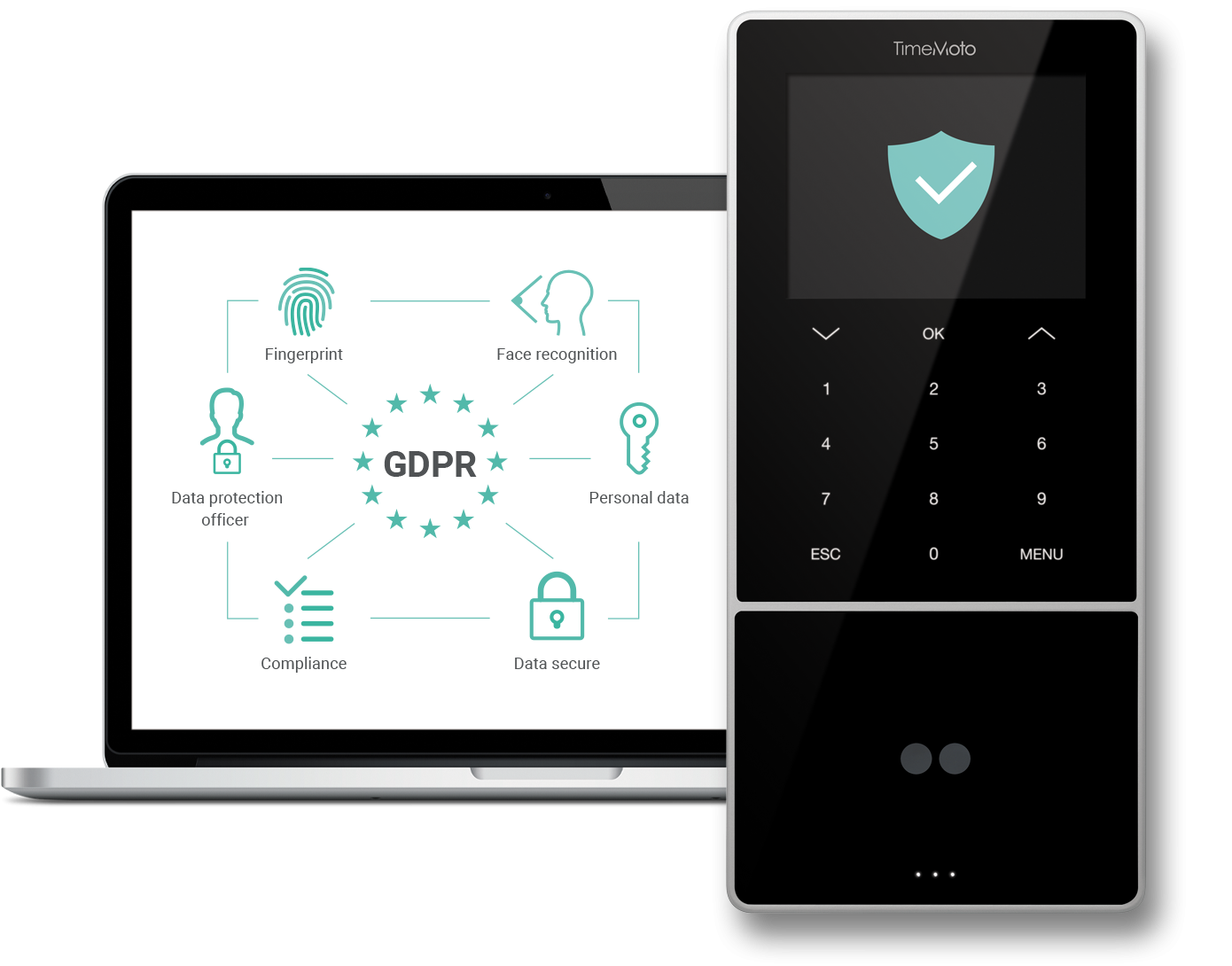 Meet your compliance and legal obligations.
Meet all your legal requirements with TimeMoto including full compliance with GDPR regulations and data privacy rules. Complete security has been built-in by design and all data is fully encrypted. In short: TimeMoto has got you covered!
Efficiency up. Costs down. Quick ROI.
TimeMoto helps you reduce costs, save time and manage your team better than ever. Simplify workflows and enjoy a clear overview of where improvements can be made. Low cost of ownership also means a quick ROI.
See pricing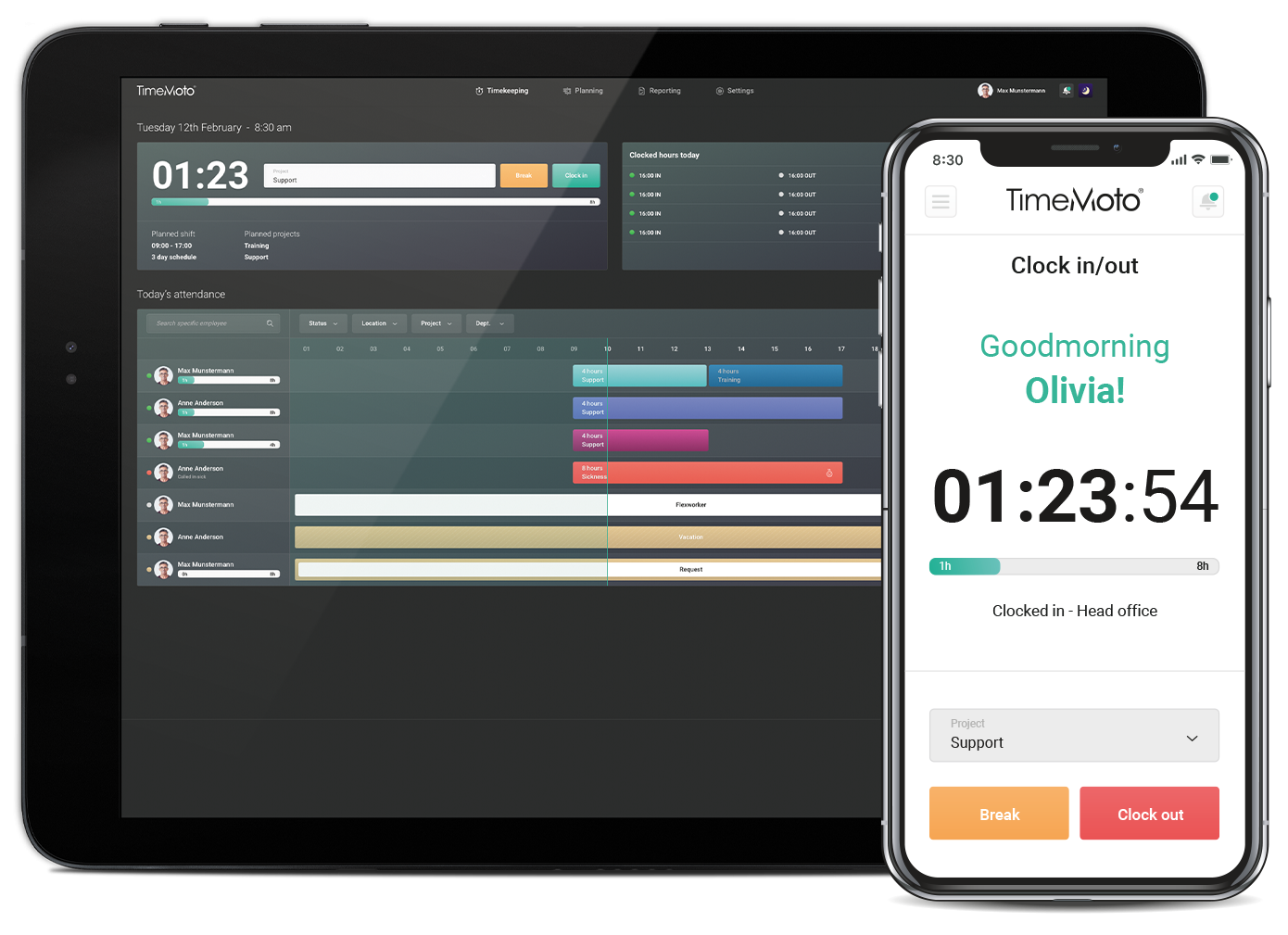 We support over 50.000 small and medium-sized enterprises in over 42 countries