TimeMoto Cloud
Whether you need to manage time and attendance or arrange scheduling - or do both - TimeMoto is your solution. TimeMoto Cloud software is packed with features designed to help you boost productivity while giving your team more flexibility than ever. Compatible with mobile devices and computer desktops as well as our on-site time clock terminals, TimeMoto's flexibility allows you to choose the plan that best fits your needs.
Start free trial
See pricing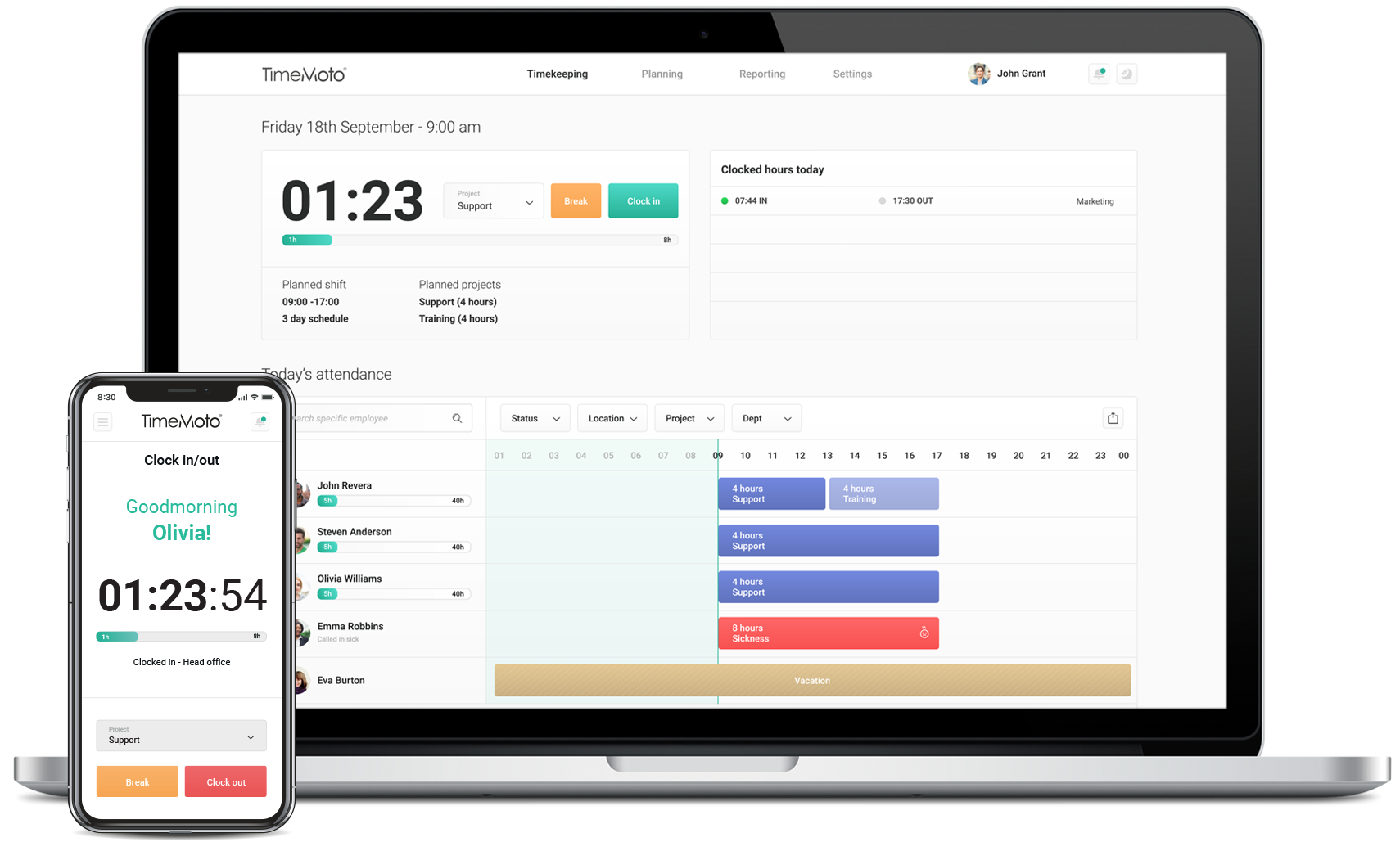 Why choose TimeMoto Cloud?
Easy to install. Intuitive to use.
Get started in no time. Installation is simple and the intuitive graphical interface makes it easy to manage time issues quickly and effortlessly.
Security by design
Confidentiality and availability of your data are both secured with our powerful Cloud, built on Microsoft Azure's platform.
Combine elements to suit your needs
Choose standalone time & attendance functions or add scheduling on top and use either mobile devices, desktops or TimeMoto on-site devices for clocking-in. Scale up and down anytime.
Keep everyone in the know
Improve communication – and morale – with fast and clear approvals for absence and holiday requests. Or share schedules with the whole team to keep everyone informed.
Make your company compliant
TimeMoto solutions are designed to help you comply with data privacy and security requirements. Customize TimeMoto's overtime templates to help you correctly calculate overtime and comply with local labor laws.
Easy payment and quick ROI
TimeMoto price-points are very competitive so you'll earn your investment back in a matter of weeks. Choose a monthly or annual subscription which can be scaled up or down anytime.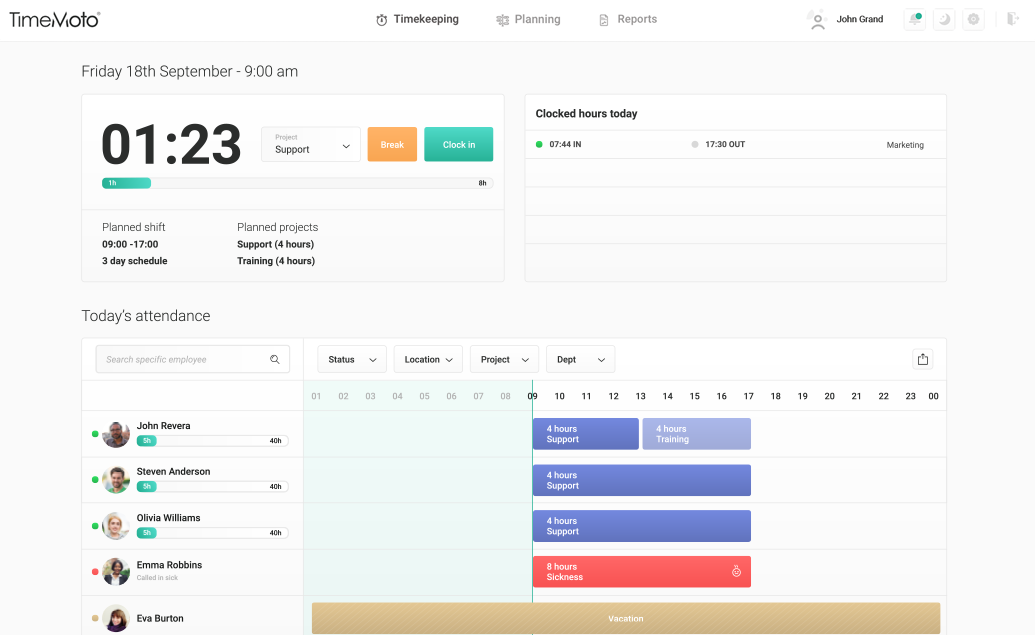 Attendance monitoring
Easily manage time and attendance from your computer or mobile device. With TimeMoto's clean and concise attendance overview, you'll never lose track of your employees.
Geolocation and geofencing.
Enable employees to punch in or out within predefined areas using their mobile phones. With TimeMoto, you are sure that they are punching in at the right location and can see where they actually are.
4-level planning
Plan schedules at the company, location, department or employee level to speed up the scheduling process. With TimeMoto, it's as easy to schedule an entire department as it is a single employee.
Absence management
By logging into TimeMoto, employees can submit requests for time off, check their hours worked and review approved absence requests. Add approved absences to your calendar with just a click.
Project clocking
Assign specific work codes to internal or external projects and define which employees can punch in using these codes. Record the hours worked by employees using project codes and run reports showing the hours worked on each project.
Overtime rules and calculation
Define rules for calculating overtime and assign them to your hourly employees. TimeMoto will calculate the overtime hours per employee and display the split between regular and overtime hours.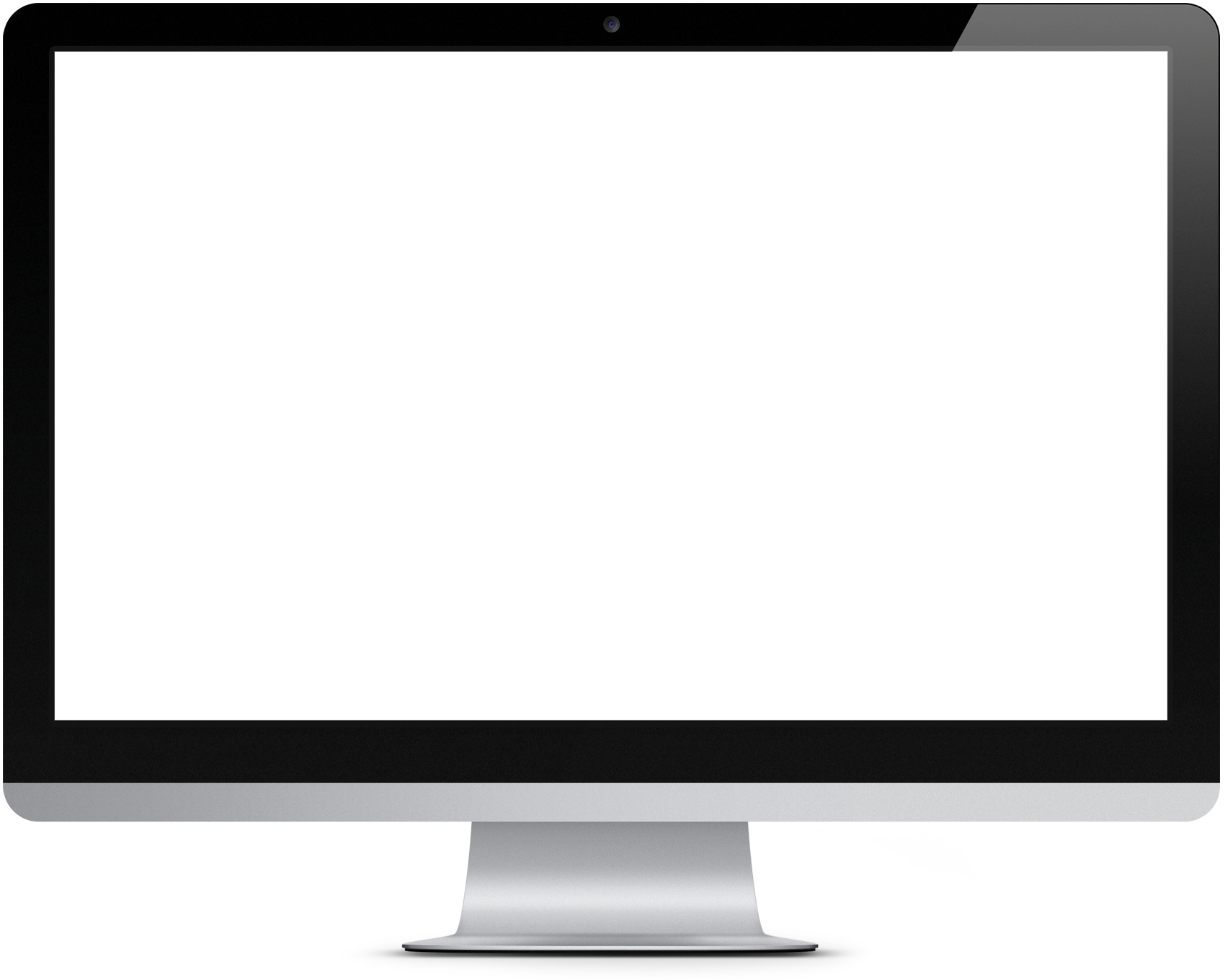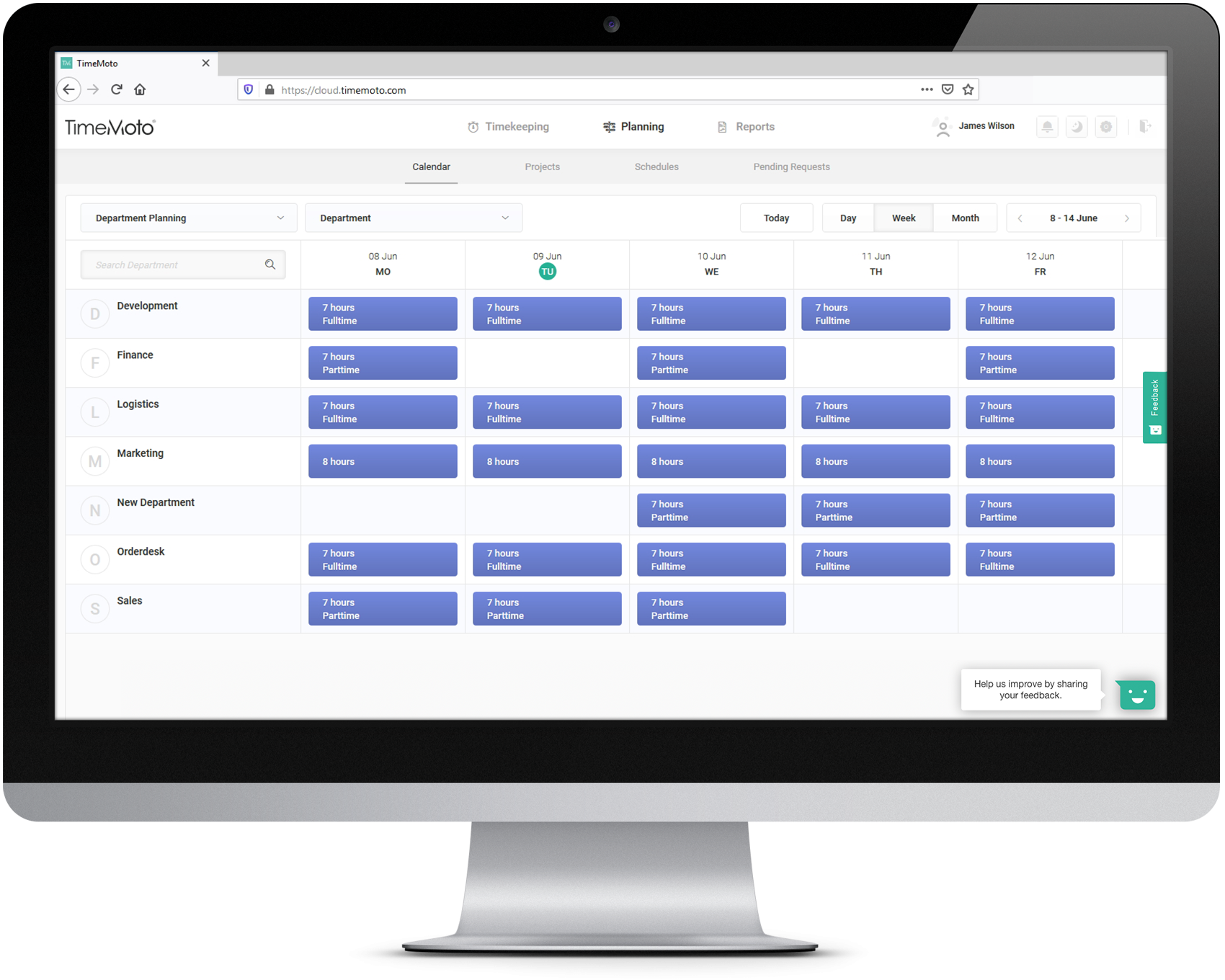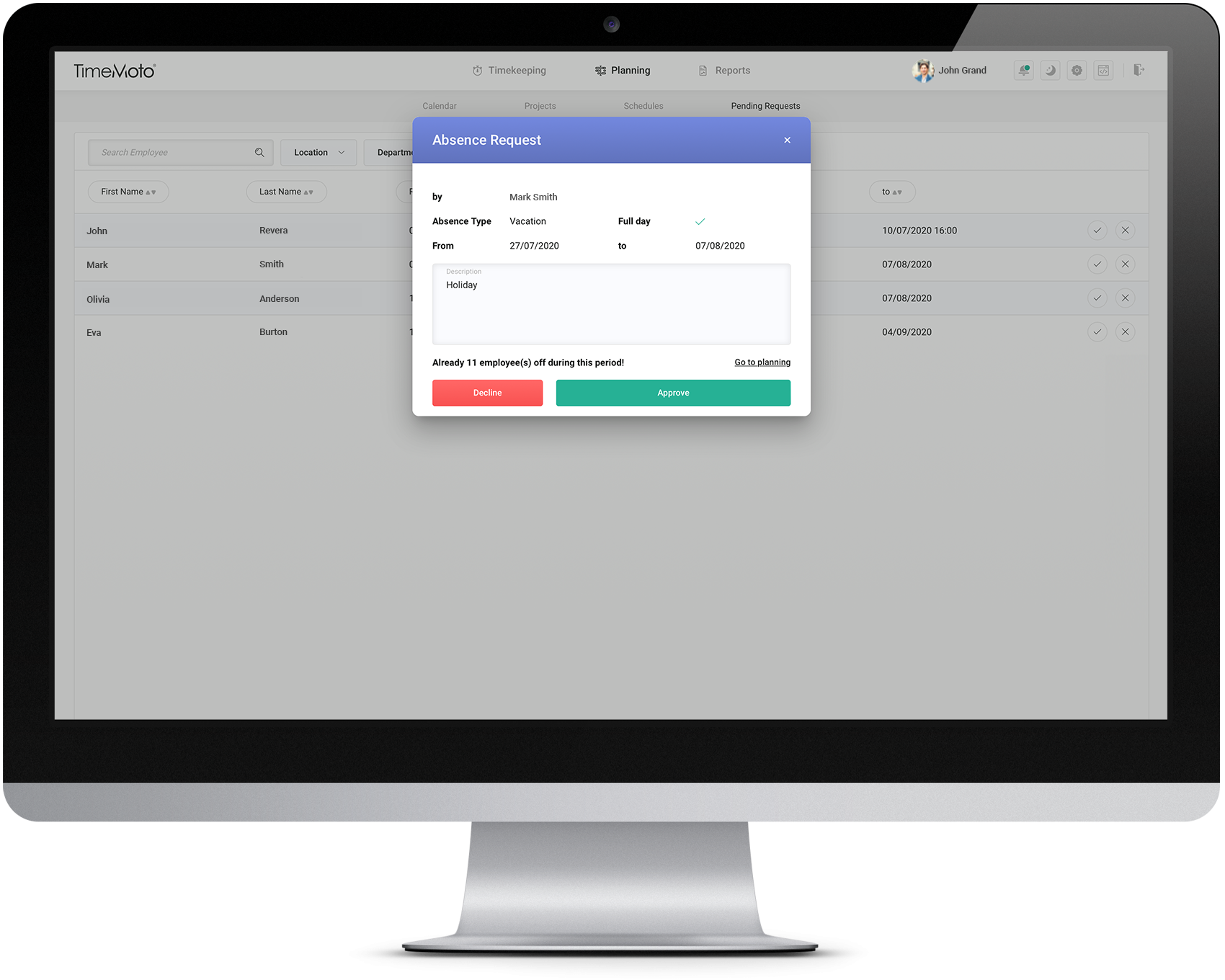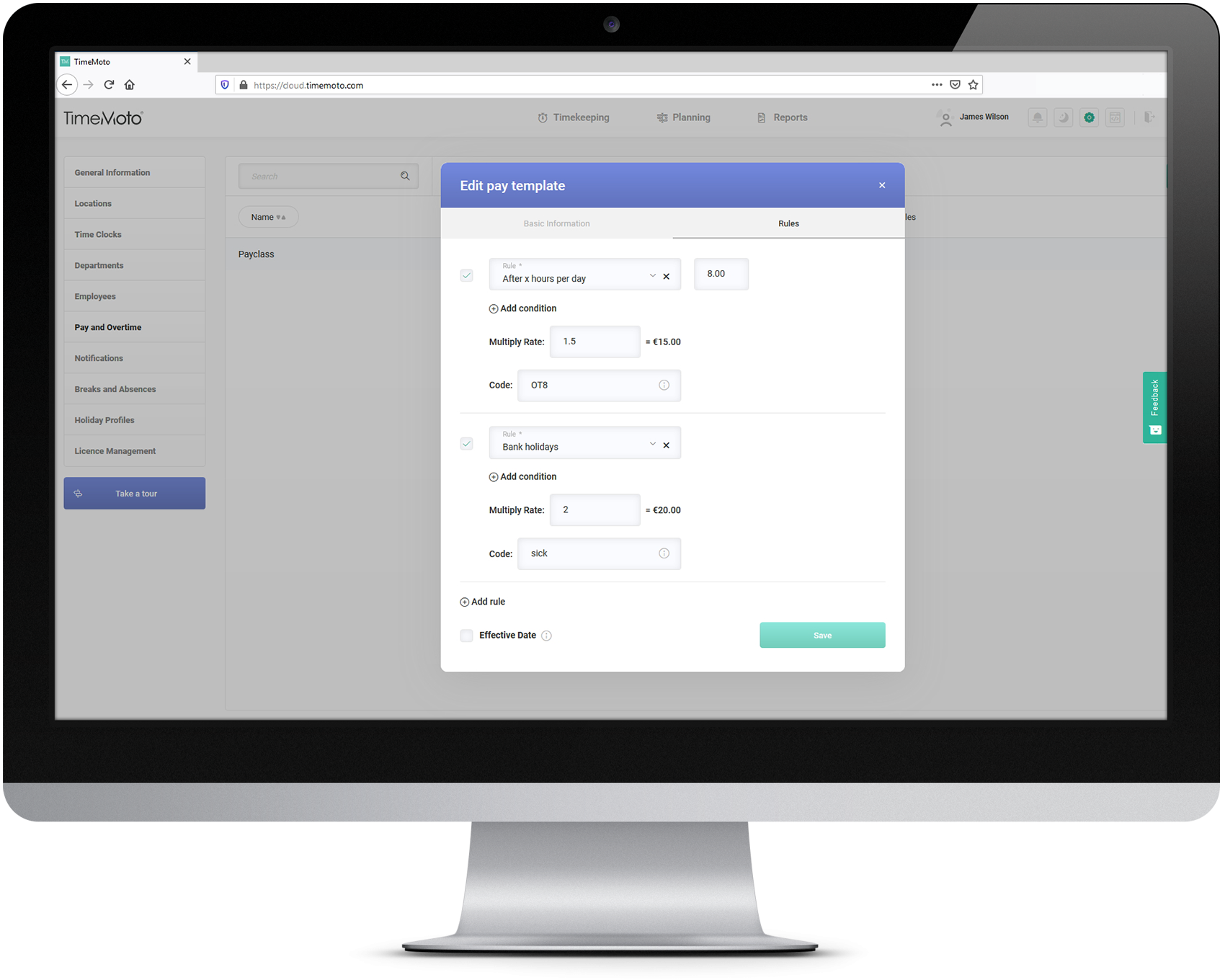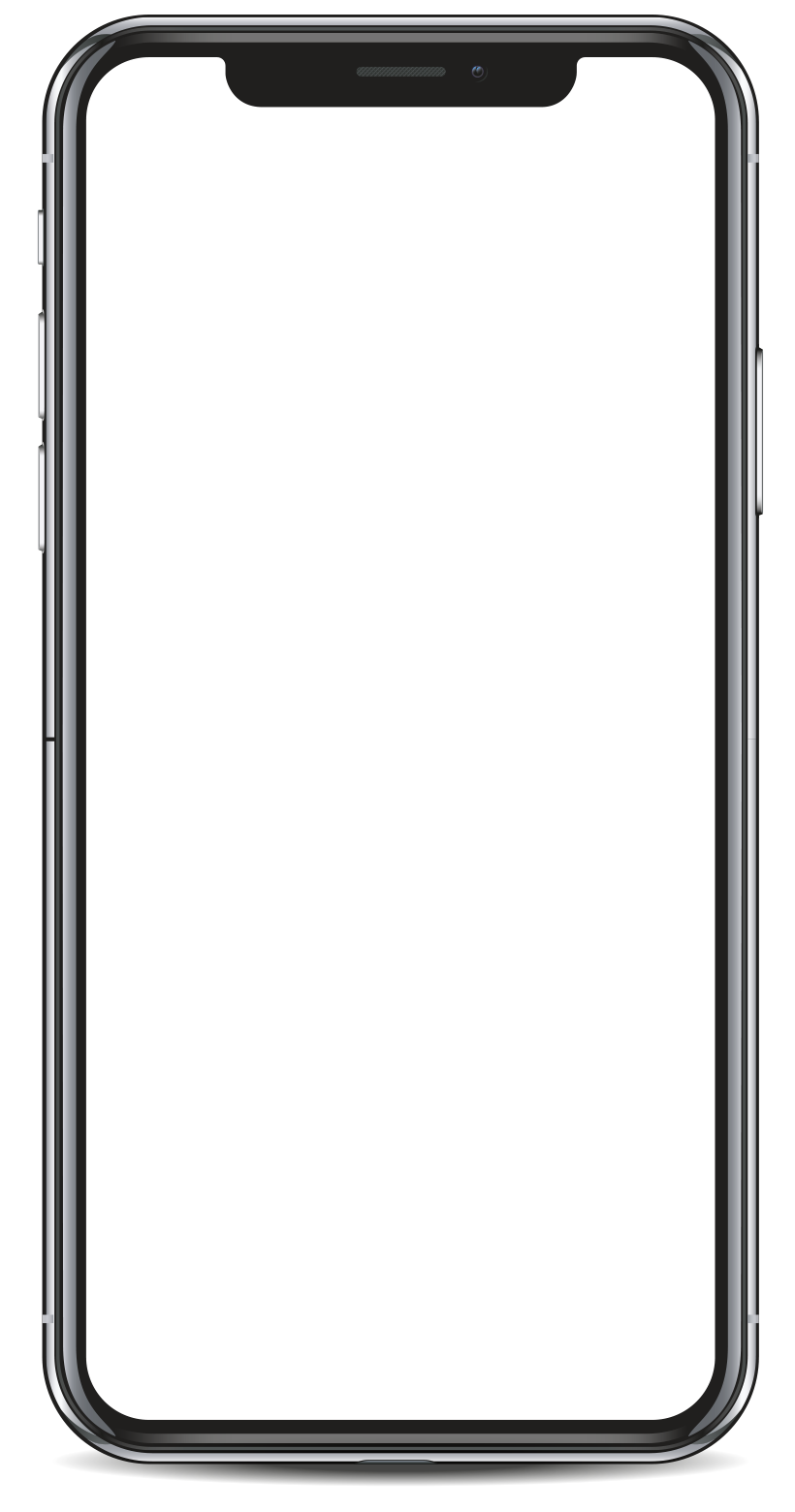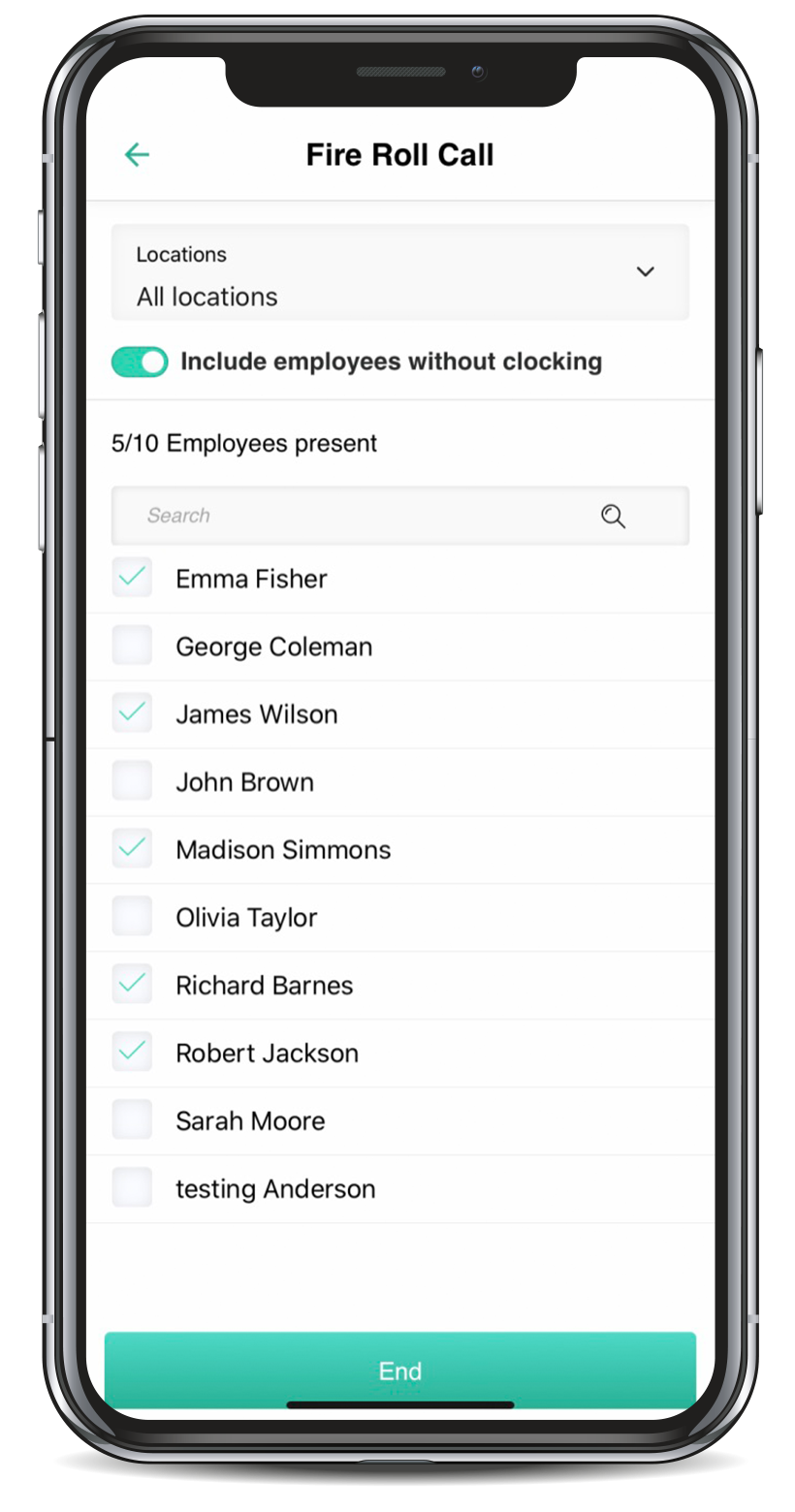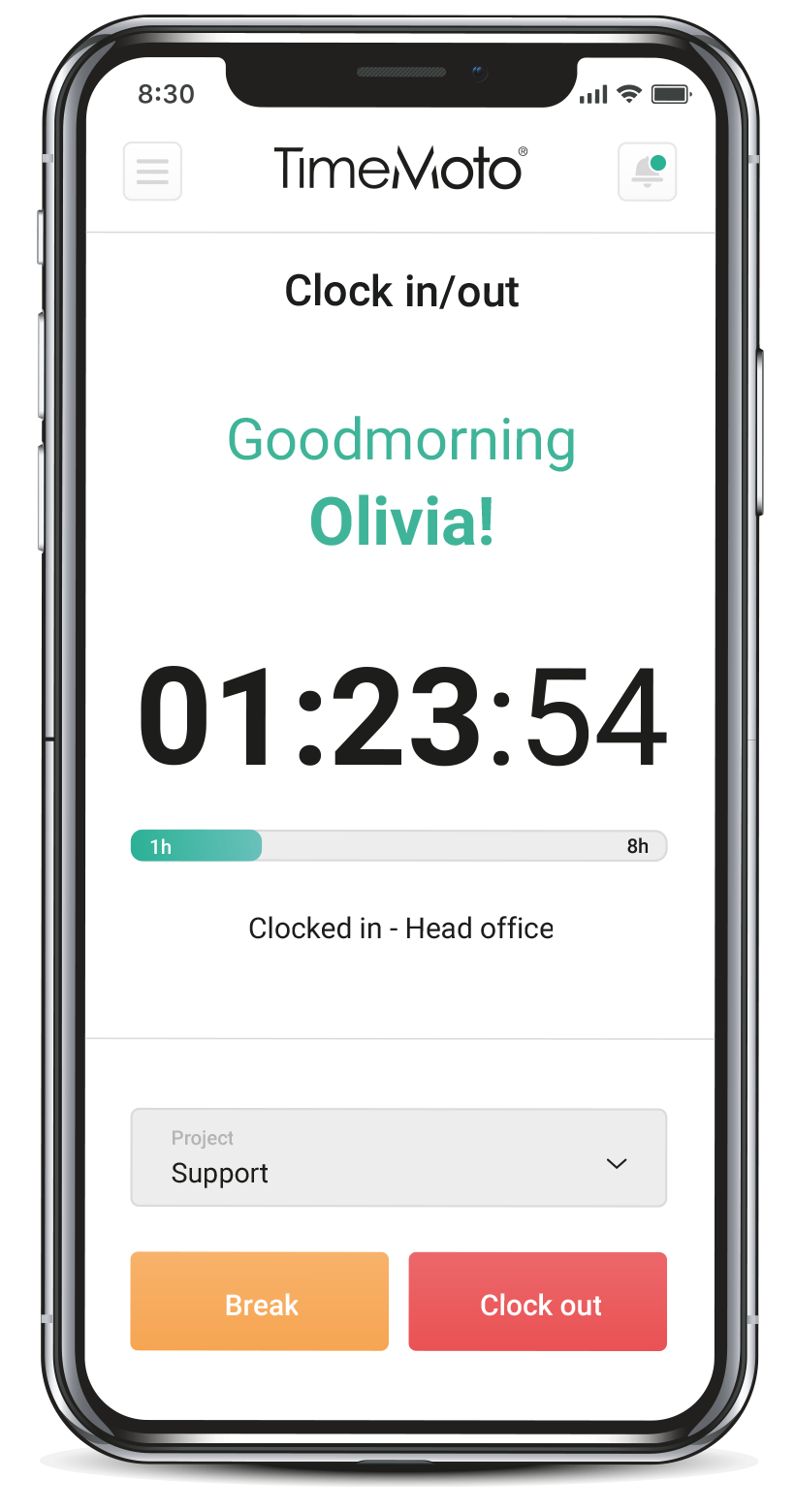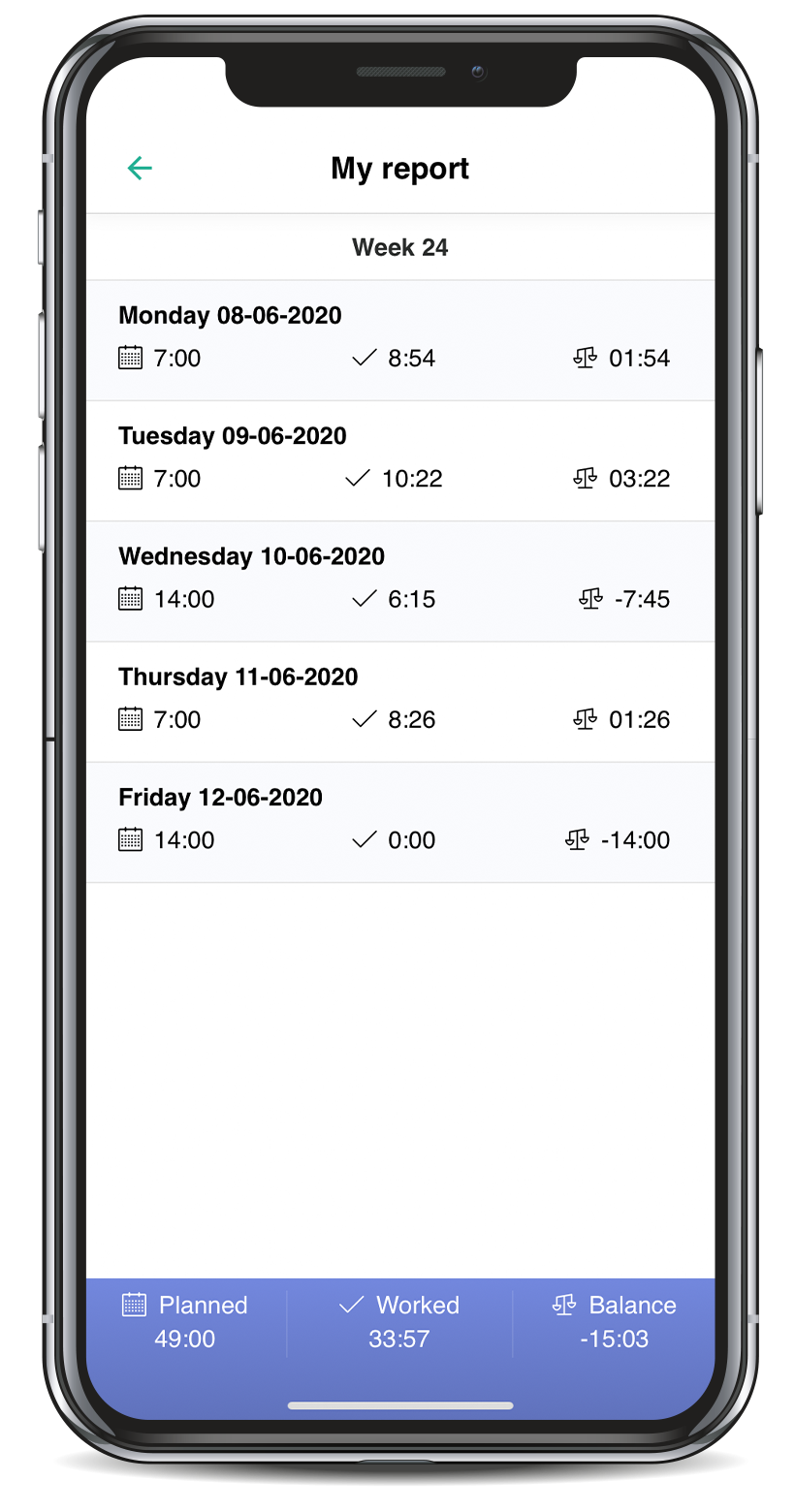 Fire roll call
Reduce emergency response times by running a roll call of all employees who have punched into your location. TimeMoto's fire roll call feature enables managers to quickly locate personnel during emergencies.
Options for punching in
Employees can quickly and easily punch in using a web browser, mobile app or TimeMoto time clock terminal. Use geofencing to decide where employees can punch in and where they can't.
Timesheets
Filter and review your employees' time data using a variety of parameters. Print the timesheet reports or share them as PDF files.
Dark Mode
Reduce screen brightness with a simple toggle. This is better for your eyes in darker environments, extends your device's battery life and improves the overall visual experience.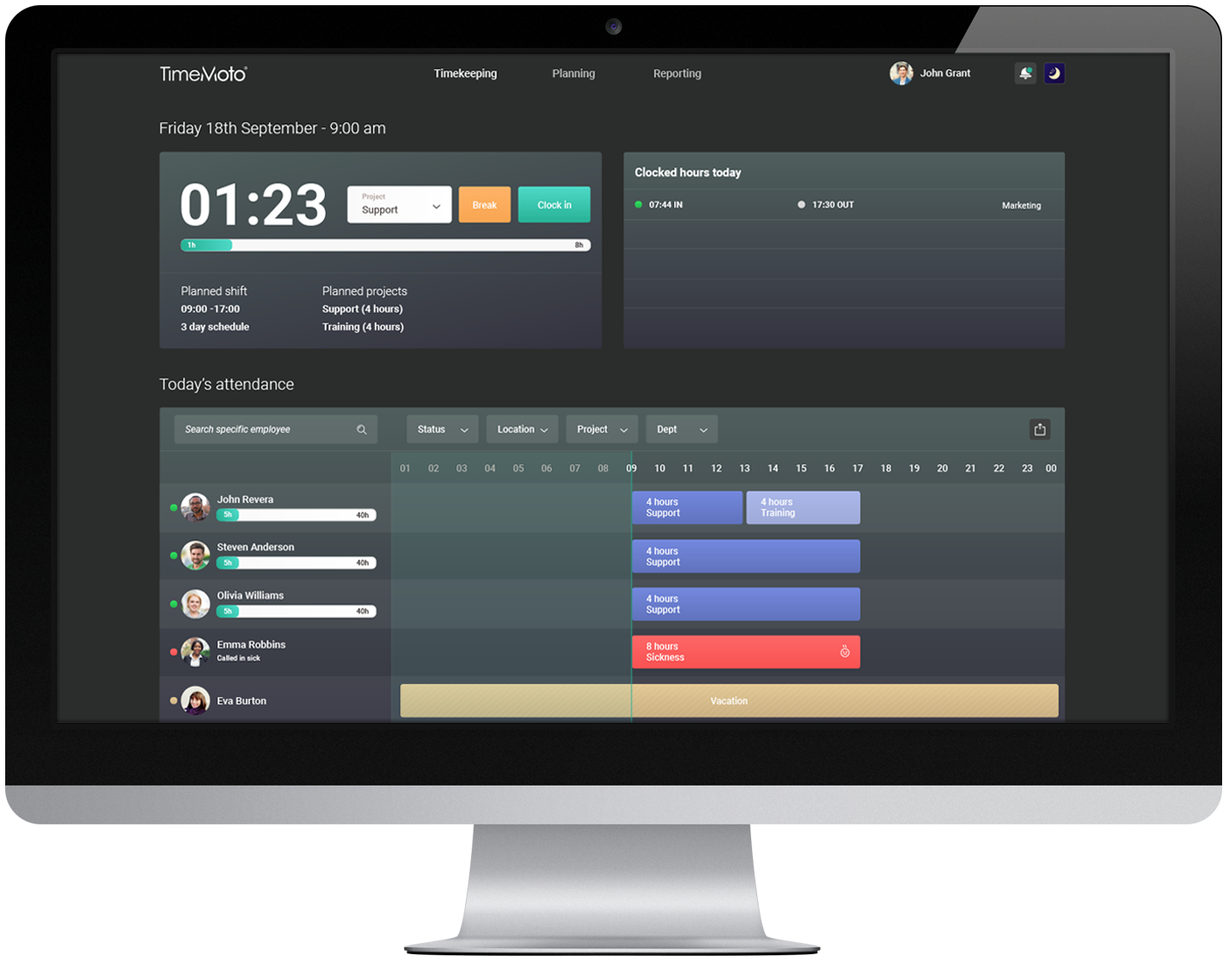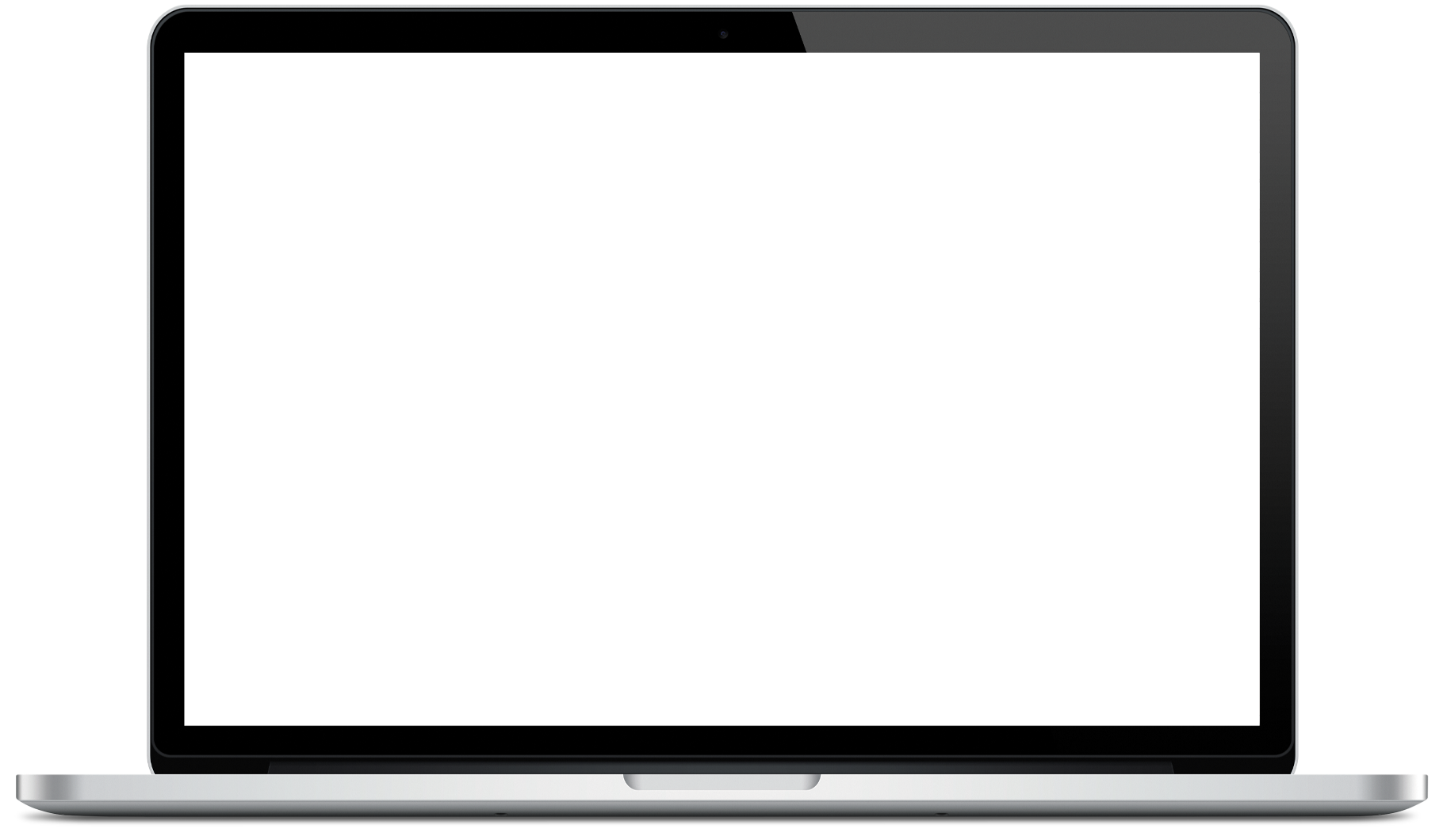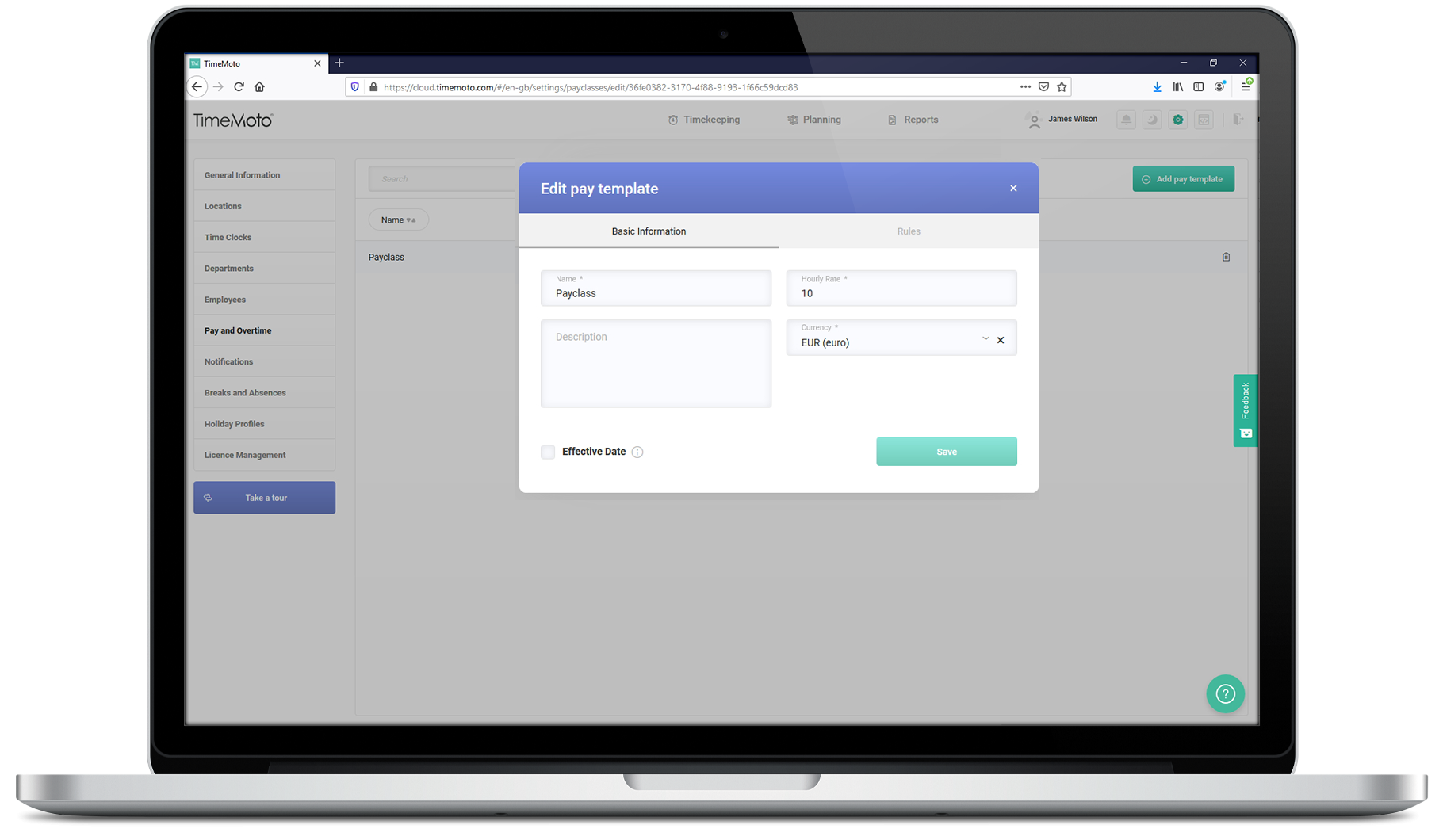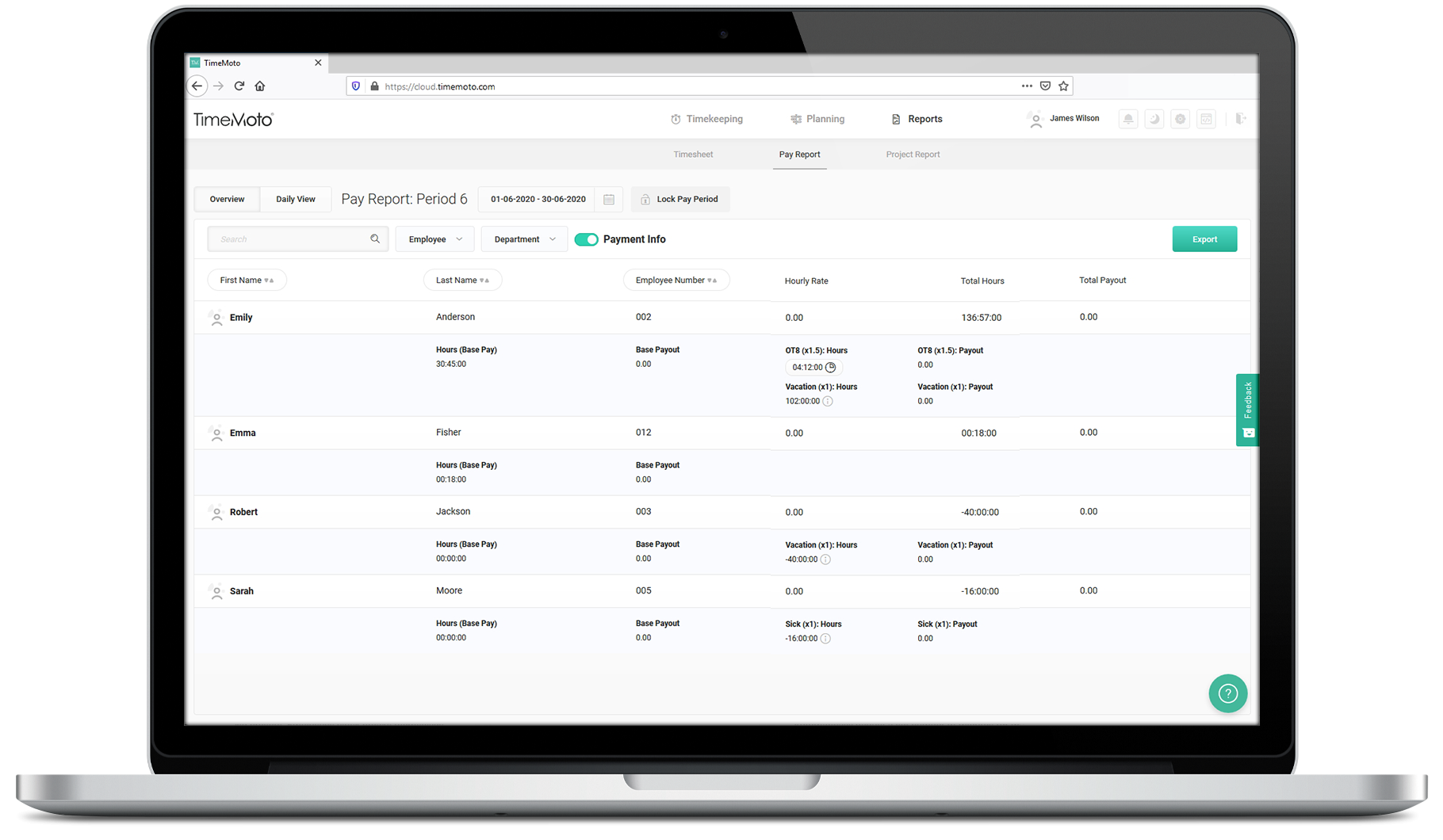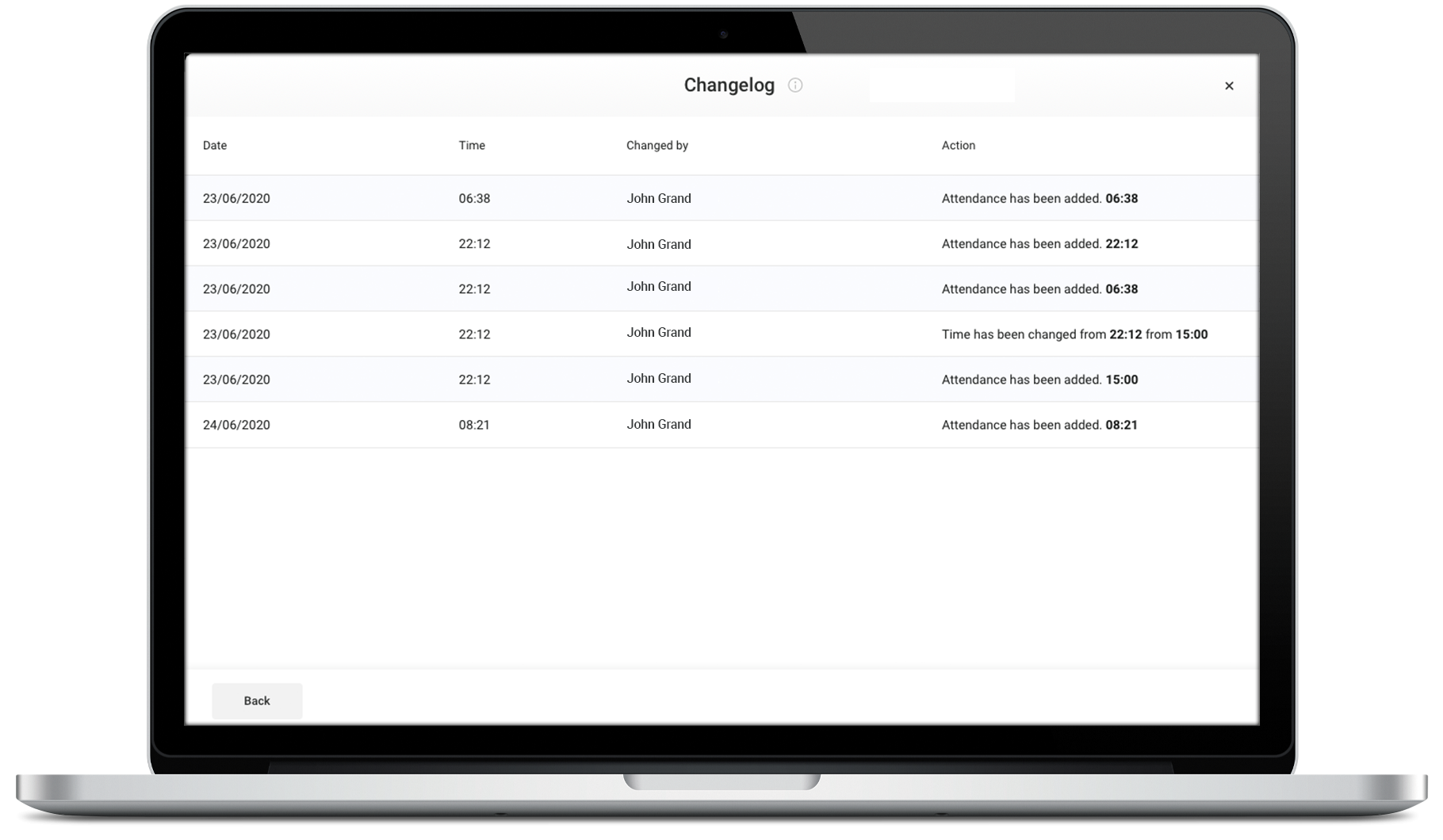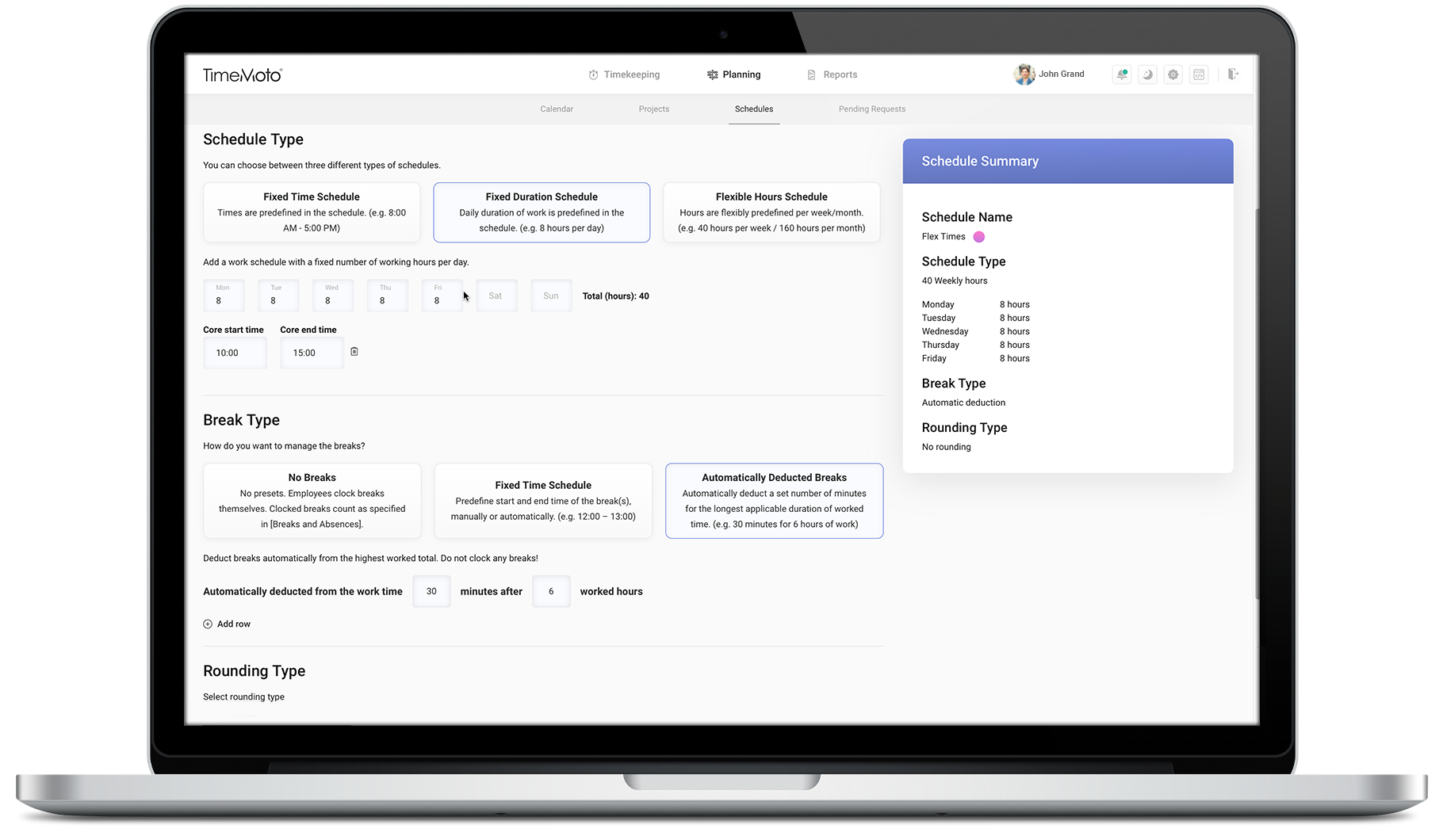 Job costing
Create a general overview of your labor costs by setting up payment rules. Define how overtime is calculated and review which factors are increasing your hourly pay.
Pay reports
Use the pay report to view your employees' hours worked and their split between regular and overtime. Enter the data from the pay report into your payroll software to quickly prepare your payroll.
Clock times audit trail
Although authorized users can easily modify time records and update the system, all new data is saved alongside the original data so that changes are visible and can always be tracked.
Core time
Companies using flextime schedules can define the core hours during which employees must be present in the office or punched in when working remotely.
Try it for free
Take our no-obligation trial and try TimeMoto Plus for yourself. Get unlimited access to our entire suite of features for 30 days and see what a difference it makes to your company (and to your work life!)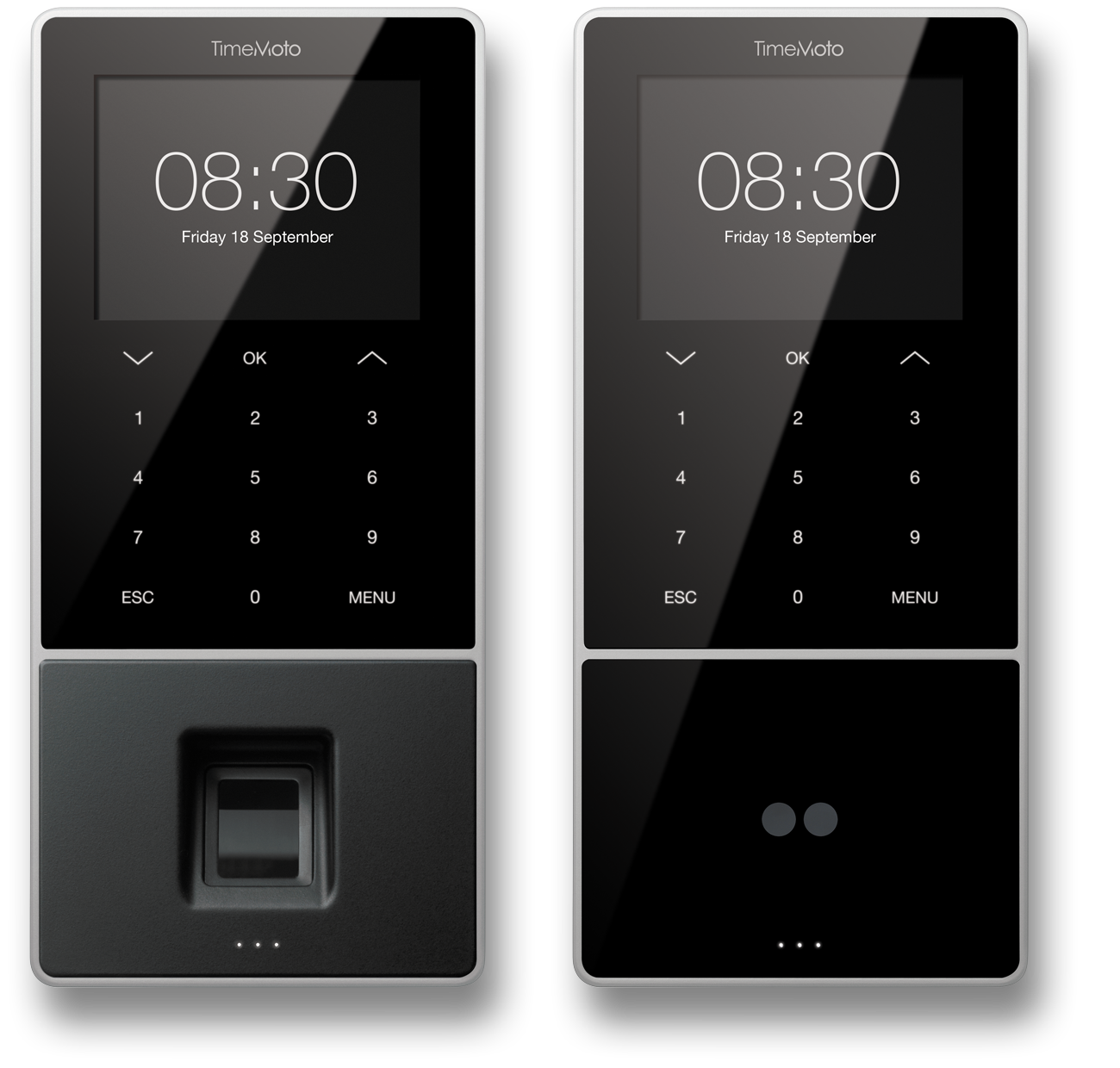 On-site time clock terminals
Need reliable time clock terminals that are both simple to use and to set up? TimeMoto's stylish time clocks use state of the art technology and make it easy for your employees to punch in or out using fingerprint, RFID card or facial recognition.
Find out more